In the age of digital transformation, governments and organisations face a greater risk today than ever before. Attackers – be it criminals, nation states, hacktivists or insiders – strike in such a targeted manner that conventional defences are ineffective.
Discover more on today's challenges for cybersecure protection of your critical assets of national importance.
Sensitive Intelligence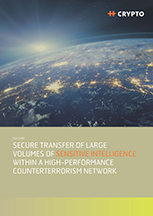 How do we secure sensitive counterterrorism intelligence as the volumes of shared data grow exponentially, and therefore protect a nation state and its citizens against potential threats?
For more information please read on here.
Defence Operations Backbone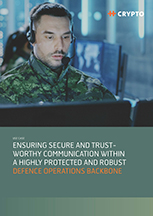 Ensuring highest availiability at all times in ever-growing ultra-secure military intelligence networks is one of today's challenges for military commanders.
Read about the challenges here.